How independent project reviews help predict the future
Project Management | 9th March 2016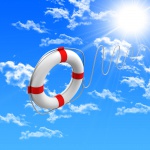 Imagine being able to discover that your flagship project is likely to fail long before it does.
Imagine being able to take some preventative action there and then.
Now that is an enviable position to be in.
Our in-depth project reviews highlight immediate issues and any areas that would benefit from improvement. Most importantly, we uncover issues before they become business critical.
We use a proven evaluation tool, coupled with industry and subject matter experts to undertake thorough and objective project reviews. Our project review methodology encompasses both agile and waterfall projects and we provide the results in both digital dashboard and written report format.
As a result of our project reviews
You will know where any issues and potential problems are;
You will know what is working well and what areas might need improvement;
You will have confidence that your project will deliver;
Be relieved that you have averted any potential crisis;
Relax knowing that everything is under control.
Key features of our independent project reviews
Use a thorough, multi-point evaluation methodology;
Professional, discreet, completely independent;
Expert, professional and experienced reviewers;
A written reports of the findings;
Fixed price, time-boxed review.
As you can see not only can we help you predict the future, we can help you change it too.
Contact us or call us now on 01235 841594.